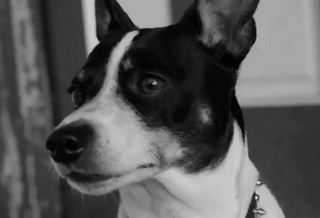 Coheed is a spotted terrier belonging to the Benfer family. He was the focus of the music video I'm afraid of my dog, in which Robert is so terrified of him, he wets his pants and confines himself to his room until the coheed is taken away.
He was also present on Robert's bedside, after his owner had been raped by Jeff Goldblum in his dreams. Grooming himself.
His birthday is May 12. 
Trivia
Coheed is a dog that is actually owned by the Benfer family in real life.
Ad blocker interference detected!
Wikia is a free-to-use site that makes money from advertising. We have a modified experience for viewers using ad blockers

Wikia is not accessible if you've made further modifications. Remove the custom ad blocker rule(s) and the page will load as expected.