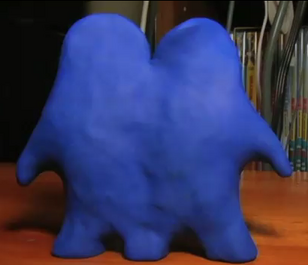 The conjoined twins are seen only in Dr.Bob saves the day 2, and both disagree on everything.The only thing they agree on is they want to be separated. They see Dr. Bob , hoping he will separate them, but ends up just slicing them the wrong way. A random klayman try's to tell Dr. Bob he did it wrong, but he just threw a chainsaw at him and said " Is that diagonal enough for you?".Here is a list of things the twins disagreed on: food, left side: Chinese food. Right side: Italian food. Activities, left: bowling and squats. Right:surfing the web and jet skiing.
Size
Height: 4 Inches
Weight: 226.8 grams
Appearances
Ad blocker interference detected!
Wikia is a free-to-use site that makes money from advertising. We have a modified experience for viewers using ad blockers

Wikia is not accessible if you've made further modifications. Remove the custom ad blocker rule(s) and the page will load as expected.