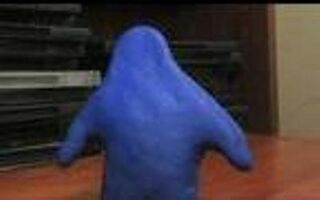 Dan is a
Klayman
living on the table with a head that is slanted to the side.
He walks in on Melissa and a Klay guys conversation. He immediately says a terrible joke and gets shot by The Murderer along with Melissa. The last Klay man bargans for his life but is quickly shot in the hand, then the face.
Another klayman with a long & skinny head walks onscreen & asks if anybody wants to talk about his head, only to get shot offscreen by the murderer.
Size
Height: 3.5 Inches
Weight: 113.4 grams
Appearances
Ad blocker interference detected!
Wikia is a free-to-use site that makes money from advertising. We have a modified experience for viewers using ad blockers

Wikia is not accessible if you've made further modifications. Remove the custom ad blocker rule(s) and the page will load as expected.