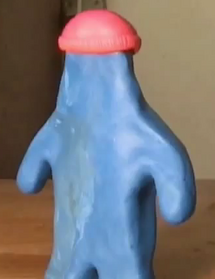 Gobee is a Klayman with a red cap. He and his best friend Harvey had a secret handshake, but when harvey deviated from its procedure Gobee verbally attacked him. Harvey decided they shouldent be friends any longer and replaced him with Peter the Pickle. When Gobee tried to apologize, he smashed Harvey's face into a piano, but eventualy won him back by accidentally tearing his own head off.
Size
Height: 4 Inches
Weight: 113.4 grams
Appearances
Klay World: Friends No More (formally "Not Your Friend Anymore")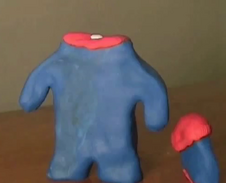 Ad blocker interference detected!
Wikia is a free-to-use site that makes money from advertising. We have a modified experience for viewers using ad blockers

Wikia is not accessible if you've made further modifications. Remove the custom ad blocker rule(s) and the page will load as expected.