"Even if you dont feel good on the outside, you'll still look good on the outside"
-Robert Benfer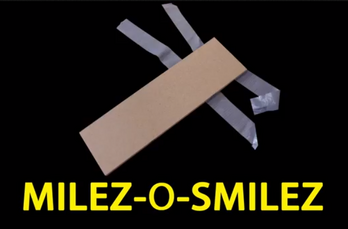 Design
By all appearances the MILEZ-O-SMILEZ is just a wooden plank with duct tape attatched. However the process behind its construction requires complex mathematics.
WARNING!
After removal, sticky residue from the tape may be left on the wearer's face. 
Dont put it on backwords. 
Ad blocker interference detected!
Wikia is a free-to-use site that makes money from advertising. We have a modified experience for viewers using ad blockers

Wikia is not accessible if you've made further modifications. Remove the custom ad blocker rule(s) and the page will load as expected.